Grab Bags
It's Grab Bag time!
Grab Bags for up to 75% savings! *
Only available from November 15th to November 30th each year.
Gift it to a friend or surprise yourself with some wonderful goodies! ** If you already have a collection of our products, we recommend our upcoming Flash Sale (11/18) and BFCM Deals (11/25).
Choose from 3 types of bags:
Combos (stamps with matching dies)
Dies (stand-alone dies and nesting dies)

Stamps (stamps only)
You can purchase all bag types but each type is limited to 1 per customer. ***
All grab bags this year are over 1 lb and will ship via USPS Priority Mail.
* All grab bag sales are final, we cannot accept any returns or exchanges.
** If you have purchased a grab bag or last chance items from us before, or participated in our past sales, there might be overlaps.
*** No overlap among different types of bags.
Grab Bags
It is awesome , I love all the product I love the stamps and coordinated dies . awesome quality looking forward to see more deal to garb some more beautiful products of waffle flowers.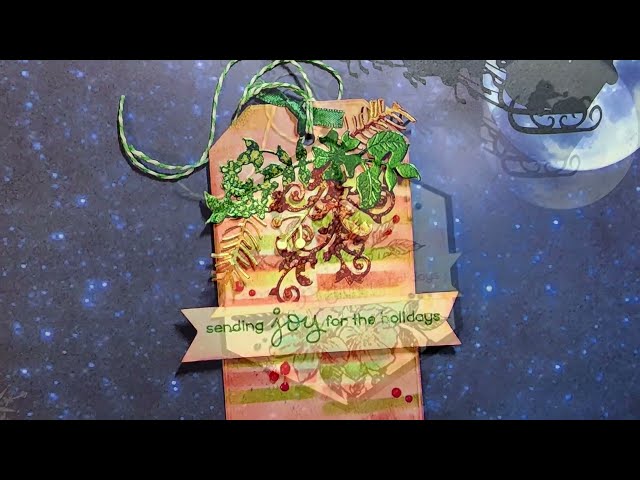 Thanks for sharing! We love the video! Thanks for the review!
So many cool items
I couldn't believe how many neat items I received in this grab bag. Very happy with my purchase.
Great! Thank you for the review!
Great grab bag items!
I'm thrilled with the selection and items I received. I haven't had a chance to use the dies yet, but I know they will be top notch like everything that Waffleflower sells!
We are glad you like the grab bag! Thank you for the review!
I love, love, love your company and all the fantastic stamps, dies, etc. my only concern is when I bought the bundle last year it was such a great variety but this year, 3 out of 5 sets were a variation on the same flower bouquet.
We appreciate your feedback, thank you for the review!
Awesome Grab bag (Dies)!
I am very pleased with the dies that I got in this grab bag. 9 die sets 2 were nesting dies and the rest were various die sets that I will use.
Amazing! Thank you for the review!