Big Top - Lifestyle Crafts April Release
Happy Tuesday! I am so excited to share my projects with
Lifestyle Crafts April Release
. Aren't they just fun? This is also the first release I designed as a trail design team member:) You can find more
dt projects here
!  I am sharing some new projects here today and some of my favorites with instructions :)
Circus theme is perfect for parties in Spring and Summer! And the
Dress Up
die is great for any masculine projects! I cannot help but use the
Basic Party Picks
I won from Paper Crafts Magazine for my last
party
project :) Scallops are cut with
Scallop Punches
Die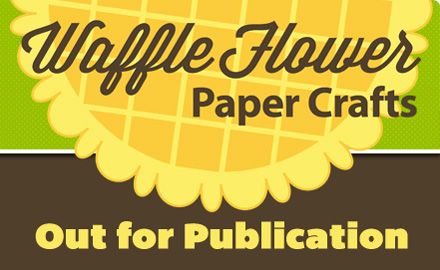 These invitations are easy for mass production, using 
Tent
and 
Ringmaster
dies.
Place Holders like these will sure bring a smile on a face :) Put the cutting plate at the edge of the feet level to get this partially die-cut look! :) Score and fold the holders after die cutting to avoid lines across the elephant  shapes. Using
Elephant Cracker
and
Ringmaster
Dies.
Party favors? Score and fold the
Tent
at top to get this 3D look. (the
rectangle box die
is a perfect match!)
They can be in the wild and for ladies too! Love how perfectly baby elephant is holding on to his/her mother's tail! (They are from Africa where female elephants have tusks too! Wink!) Using
Elephant Cracker
,
Animals
and
Ringmaster
.
Or some simple note/photo holders: Adhere two small craft pins on the back of the lion face:) I painted the pins with some acrylic paints. Using
Animals
Die
Or to frame a photo? Ok, maybe just for boys ;) The bow-tie is from the Dress Up Die. How much fun will it be on scrapbook pages? Make multiples and form a border? Maybe I should start scrapbooking? LOL Using
Animals
,
Dress Up
and
Ringmaster
.
Small note cards (3" x 3") to go into a sweetie's lunch box? Using
Concessions
and
Ringmaster
.
Graduation cards? We have one! :) I cut the balloon three times on different cardstocks, layered them and added some machine stitches in the middle. The quote mark from the Ringmaster Alphabet die is so cute that I had to use it! Some other fun sentiments can be "What's Up?", "Love is in the Air", "Thank you for the Lift!" etc. No wonder hot air balloons are popping up everywhere, right?;) Using
Hot Air Balloon
and
Ringmaster
.
I think my favorite in this release is the
Tent
. So versatile! Bend it slightly to get this 3D look! Also using
Carousel.
I've found the perfect background for it! Sunburst from
Splendor printing plates set
:
I am in love with the L letterpress look! You can find the
tutorial videos here
! I used the leftover inks to make several gift tags all at once! So quick and easy!
Whew! That's all for today! I hope that you can be inspired to create some projects yourself! Have fun!
SUPPLIES
(coupon
WAFFLE
for 20% off Lifestyle Crafts April Release as well as
SALE Items
)
While you are there, why not check out the super awesome
deal on Core Collection Dies
? Use code
WAFFLE
to save
40%
on the Rectangle Box and Splendor printing plates and much more! Have fun!
4 comments